We're following Western Australian Government's protocols to keep our community safe. As of the 5th of December, customers at The Gate will be required to register via the free SafeWA contact register app for contact tracing. 
Don't worry, registering is as easy as 1-2!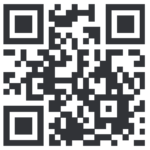 Step 2: Scan the QR code when get to The Gate
Data will be stored securely by the Government and only be available by authorised Department of Health contact tracing personnel should COVID-19 tracing be needed.  If you don't have the app, we'll have manual registers for you to use.
If you get stuck, don't worry! We'll be on hand to help!
The Gate will continue to adhere to the following WA guidelines:

1.5m physically distancing